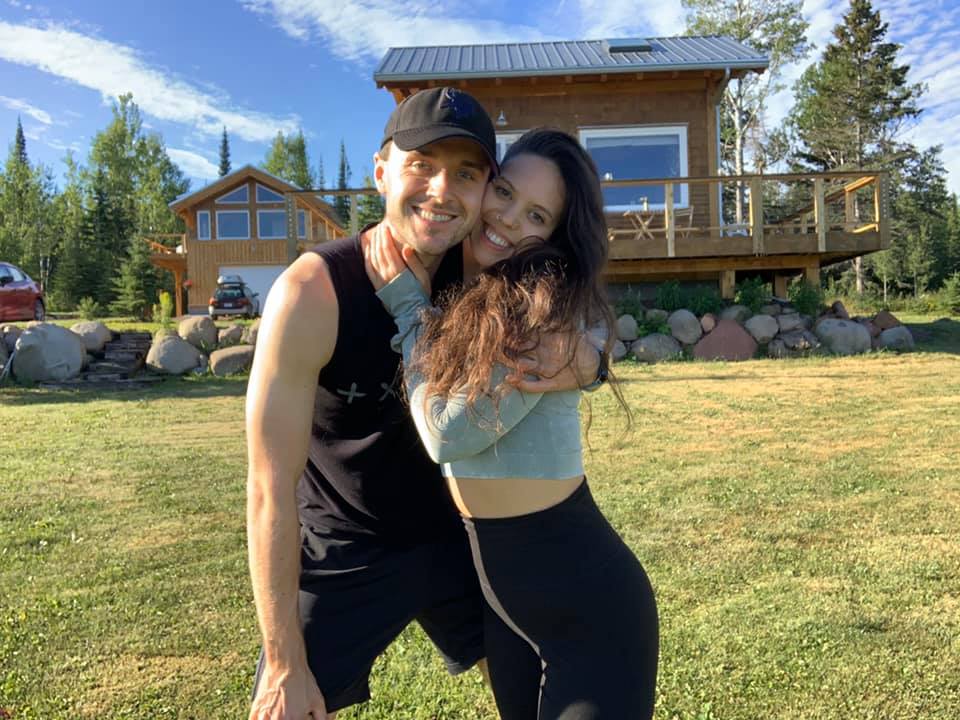 My name is Dan DeBaun and I'm a 31-year-old living in suburban Minnesota with my wife. I work in public relations and love distance running, trying new foods, reading, watching baseball, and playing video games with my longtime friends.
Oh, and I'm also obsessed with bird feeding.
Like many other people, I decided to find another hobby while spending a ton of time at home during the COVID-19 pandemic. I had just moved into a new apartment with my fiancée and noticed we had an outdoor balcony. I decided on a whim that it would be a great place to hang a small bird feeder.
So, I went to Amazon and proceeded to buy the cheapest plastic bird feeder I could find…which promptly arrived cracked and broken from its trip in the box. I had to piece the stupid thing together using scotch tape. It barely held up. I put it out in the middle of the winter when it was stupid cold, filled it with a sunflower seed mix…and it still worked. Within a few months, I regularly had house finches stopping by the morning and evening to stop and eat seed during the cold winter months.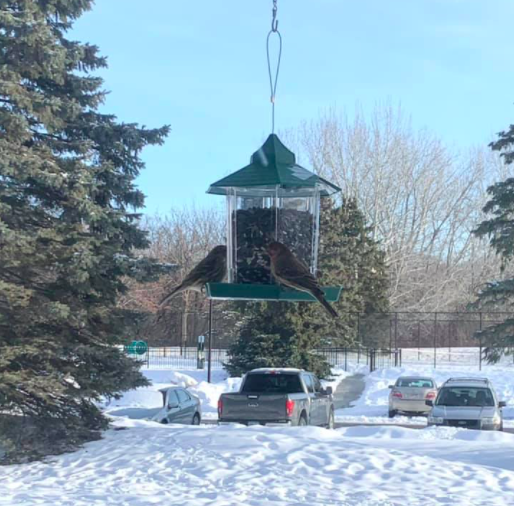 I've since upgraded…quite a bit. A year later, I have more than half a dozen feeders hanging up drawing in a variety of birds every day. Chickadees, House Finches, Cardinals, Nuthatches, Blue Jays, Sparrows, Downy Woodpeckers and Goldfinches are regular visitors at my home. Juncos, Baltimore Orioles, Hummingbirds and more are exciting seasonal visitors. I don't live in what I'd call an ideal bird-watching location, but I've still been able to draw in more than two dozen species to my feeders in one year at the hobby.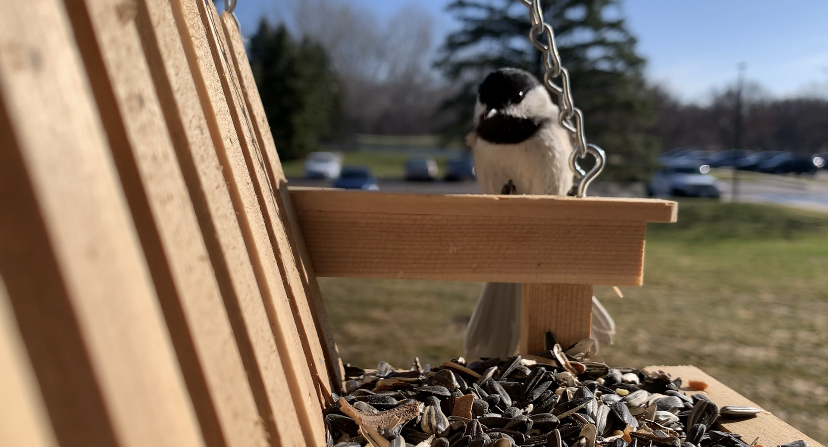 This hobby makes me feel closer to nature, has helped my mental wellbeing, and has been a gateway into looking for ways I can live a more sustainable life.
Now more than ever I believe people need more outlets to get closer to nature. Many people my age view bird feeding as an "old man" activity and I hope to challenge that perception by proving that bird feeding is an easy, affordable, and rewarding hobby, no matter your age.
So, if you live in a space where you're able to hang a bird feeder (I'm lucky with my apartment development being open to this), I encourage you to start with a cheap bird feeder in limited space if that's what it takes to jump into this hobby. Trust me…there's always room to upgrade or buy MORE FEEDERS.