I recently returned from my honeymoon in Hawaii, where we stayed at the beautiful Fairmont Orchid resort on the big island of Hawai'i. I enjoyed the food, beaches, and ocean time to snorkel.
But…I'm a bird man at heart and was very pleasantly surprised by a variety of new bird species I've never seen before during my time at the resort! So, I put together a listing of the birds you can expect to see if you visit as a resource for other bird enthusiasts visiting who aren't exactly looking to spend a lot of time driving around bird hunting.
Here's the list of birds I saw during my time at the resort. For reference, we visited in late-September until early-October.
Common Myna
On our first morning in Hawaii I walked out on our patio to a picture-perfect view. The weather was clear and I saw a few Common Myna flying around with white spots on their wings and yellow beaks and eyes. I was thrilled! It was the first new bird I spotted in Hawaii…which turned out to not be a surprise after researching further.
Common Myna have fun colors and personalities, but they're pests. They were introduced to the island in the mid-1800s in an effort to combat Army Worms. But they now often out-compete native birds in Hawaii for resources and nesting sights. The IUCN Species Survival Commission declared it one of the world's most invasive species.
Despite all the evidence above…I have to admit that I found Common Myna to be charming in a unique way. They look goofy trotting on the ground looking for scraps of food. They also had unique sounding calls, giving the resort an additional tropical vibe.
I'm sure locals would cringe to read this. Thankfully, I don't have to see Common Myna in Minnesota. They're tolerable for one week.
Saffron Finch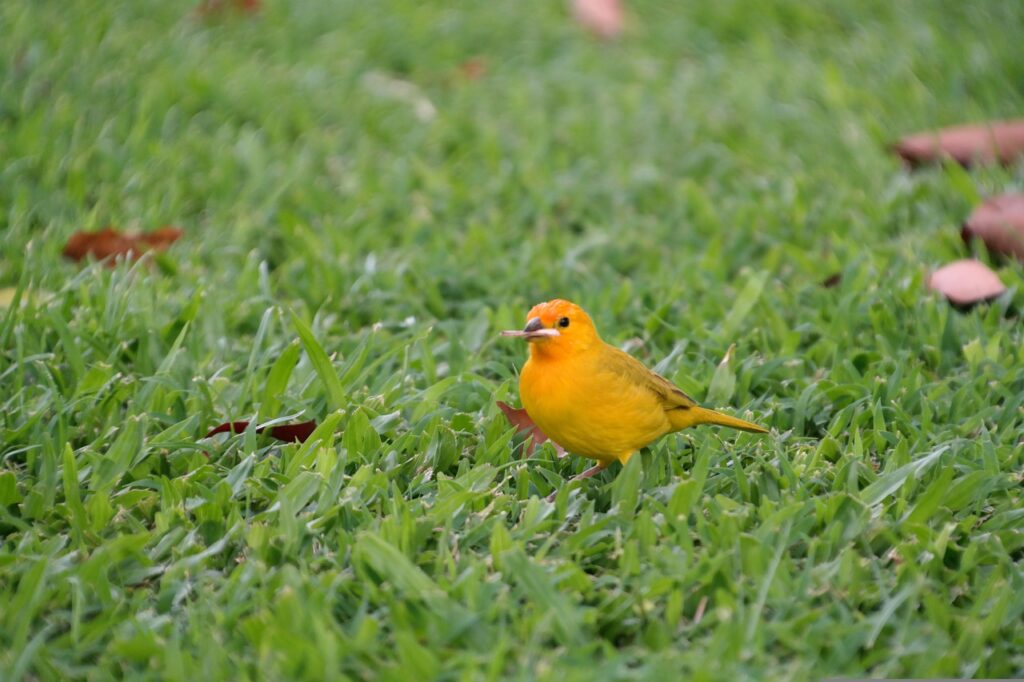 These little fellas, native to South America, were all over the grass at the resort. Their bright yellow and orange color caught my eye immediately as I was walking around. One of the most eye-catching birds during my trip!
The Saffron Finch was introduced to Hawai'i in 1965 and are now found throughout most of the island, according to Hawai'i Birding Trails.
The NeNe (Hawaiian Goose)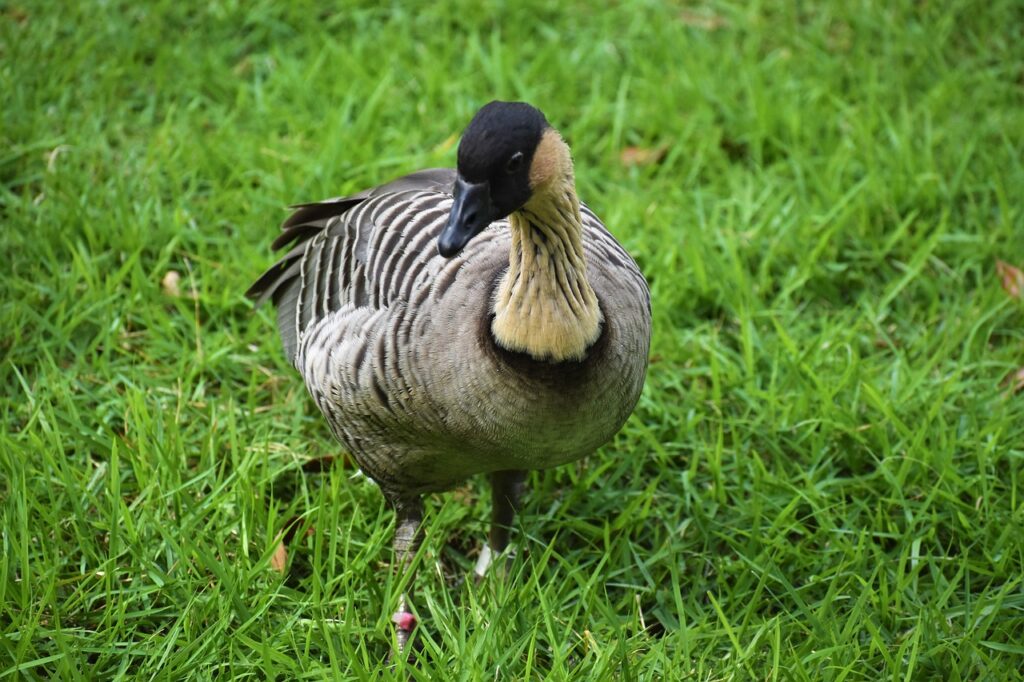 My wife and I took a day trip to Volcano National Park on the other side of the island and I was excited about the possibility of seeing a NeNe (aka Hawaiian Goose), the state bird of Hawaii. However, we didn't see any sign of them as we spend an afternoon at the park.
I was thrilled that, on our last day at the resort, a flock of about a half-dozen NeNe flew past us as we sat on the beach. We literally got to see them during in our final hour of vacation! It was perfect.
These birds were nearly extinct in the 1940s. Thankfully, conservation efforts have brought their population numbers back up to several thousand. You can also apparently find them on golf courses and parks on the island.
Fun fact! The NeNe is actually a decedent of the all-to-familiar Canadian Goose, which I find hilarious. I view Canadian Geese as pesky assholes at home…but was in awe seeing a similar bird when I was in Hawaii. Go figure.
Yellow-Billed Cardinal
The Northern Cardinal is my favorite bird, so I was thrilled to find that Hawaii also has its own Cardinals. The Yellow-Billed Cardinal is all over the place at the Fairmont Orchid. You can find them in the grass and scrounging for food at the restaurants. I also saw several at the Kona International Airport as we waited for our flight.
The Yellow-Billed Cardinal is a member of the Tanager family. They are native to South America. Males have a bright red head. Females have a more rusty-yellow colored head.
Zebra Dove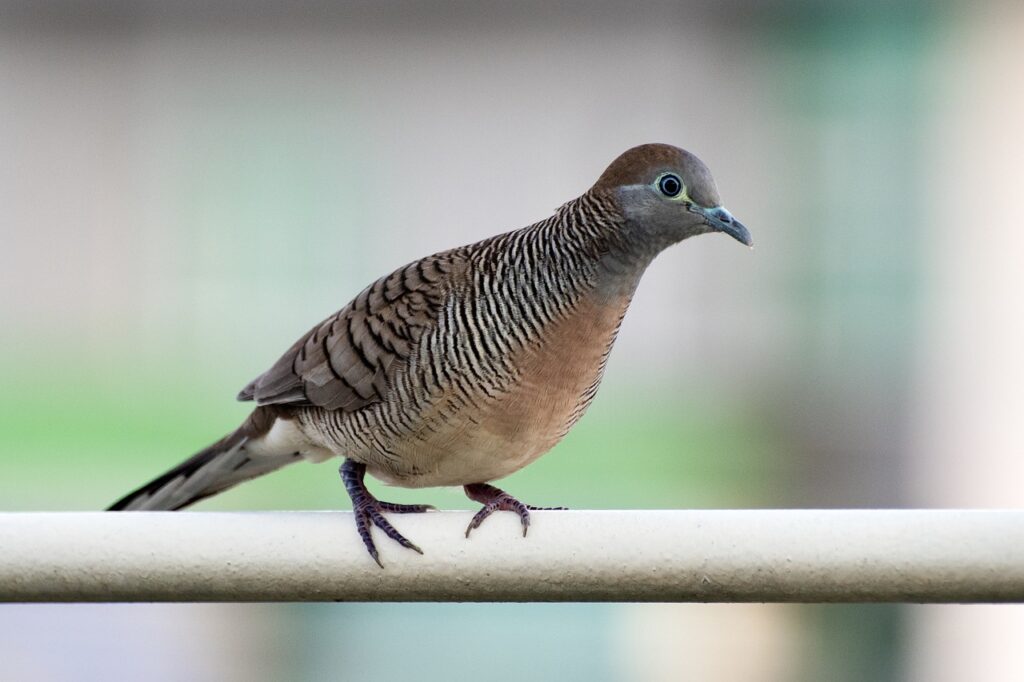 These fun birds are also found on the ground throughout the resort, usually looking for scraps of food left behind. They're like mini (and more shiny) Mourning Doves! I found them fun because they were roughly half the size of a typical Mourning Dove.
The Zebra Dove was introduced to Hawaii in the 1920s. Beyond our resort, I saw them at nearly every park we went to on the Big Island. They're native to Southeast Asia.
Black-Crowned Night-Heron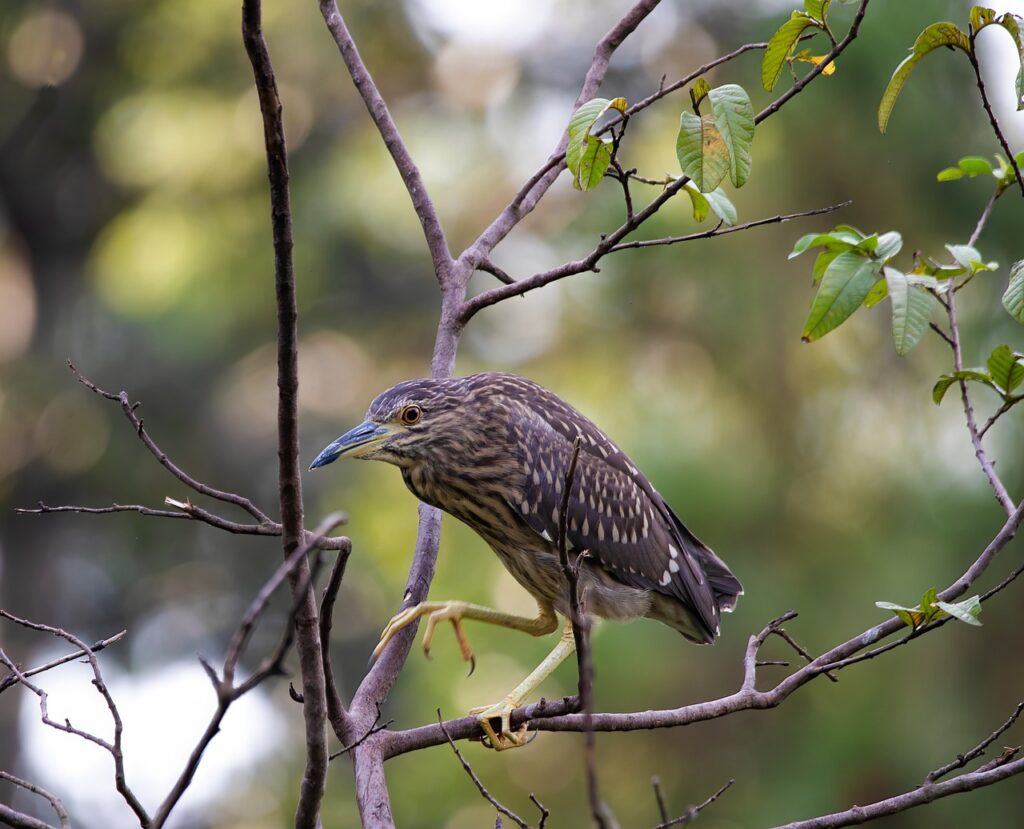 The Fairmont Orchid has several Koi Ponds, which are also home to a roaming Black-Crowned Night-Heron. They enjoy eating fish and frogs. They're much stockier and smaller compared to a Great Blue Heron or Egret, but a little bigger than a Green Heron.
Common Waxbill
Talk about a tiny bird! These little fellas are roughly four to five inches long. They're usually seen in flocks foraging for seeds in the grass.
The Common Waxbill is native to Africa and first came to Hawaii in the 1970s.
I was also surprised to see two familiar birds from Minnesota at the resort…
Northern Cardinal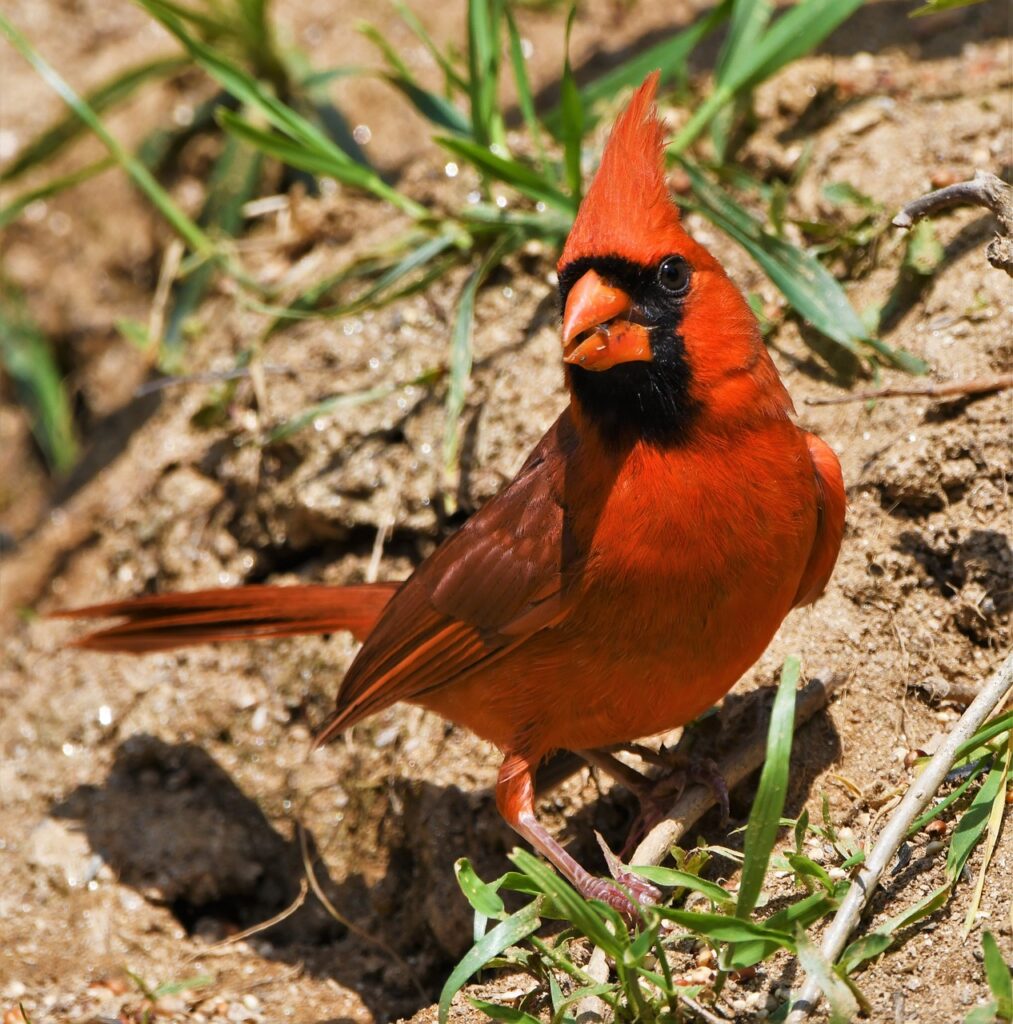 Yes…I was pleasantly surprised to hear the familiar cheeps of Northern Cardinals during my stay in Hawaii!
Cardinals were introduced to Hawaii in 1929 when a male escaped its cage in the capital of Honolulu. Eventually, its female companion was also released. Over the next couple of years more than 300 additional Cardinals were released on the islands. They are now common throughout the state.
House Sparrows
This one was less exciting to me….but yes, you can find a ton of House Sparrows during your stay at the Fairmont Orchid.
Like they do literally everywhere, these House Sparrows will camp out by humans with food and eat their scraps of leftovers. They're pesky, invasive, boring birds…but I did get an entertaining video of them demolishing some bacon on the floor at the resort breakfast. Yes – everyone loves bacon! #Savage
I'd also love to give a shoutout and praise to the Fairmont Orchid in this post. My wife and I loved our stay and didn't want to leave. Everyone we interacted with was friendly and the grounds are beautiful…with a ton of birds!
No, this isn't a sponsored post. I wanted to give some well deserved kudos! Plus…you can get some easy bird watching in from the resort. It was a dream come true!