Shopping for Target bird seed can be a convenient and cost-effective way to attract more wild birds to your backyard. But is it the right choice for you? I recently visited Target stores to give some rapid reactions to the bird seeds I'd recommend from their supply, and which blends you're better skipping.
For this story I weighed the quality of the seed ingredients, cost, and how many birds would like each seed. I've also fed birds for years and have used most of these seeds at some time or another. So, my personal experience is also mixed in.
Note: My options here are based off my Target visits to several stores in the Twin Cities metro in Minnesota. There could be different options at your local Target.
The Selection
To start, Target carries the Kaytee brand of bird seed. At stores I've visited, they usually have a half dozen Kaytee birdseeds to choose from. They also have a few more selections on their website.
So, if you're looking for a wide variety of bird seed and experts to help guide your purchase…Target isn't the place for you. However, if you're looking for bird seed in a pinch, or you're a beginner looking to get something quick and easy during your regular Target run, there are several bird seeds I'd recommend, and others you should avoid.
Target Bird Seed I'd Recommend
There were three bird seeds I liked during my perusal of Target stores. Here they are in no particular order.
1. Kaytee Waste Free Mix
First up, I love myself a waste-free bird seed mix. This bag consists of hulled sunflower seed, white millet, and cracked corn. The mix of sunflower seed and white millet will appeal to a large range of birds from Cardinals and Goldfinches to Juncos and Sparrows. I'm a huge fan, and usually have a seed mix like this out at my station. Ultimately, It's great if you're feeding from an apartment and want to avoid a mess. BUY IT!
2. Kaytee Black Oil Sunflower Seed
I always recommend black oil sunflower seed for bird feeding. It appeals to a wide variety of "crowd pleaser" birds like Northern Cardinals, Chickadees, Goldfinches, and dozens more. It has a thin shell for birds to get into and high fat and protein content for them.
So, this is a quick, affordable, and easy way to bring numerous birds to your feeders. Love it!
Related Content: Ranking Bird Seed from Worst to Best
3. Kaytee Seed & Suet Mix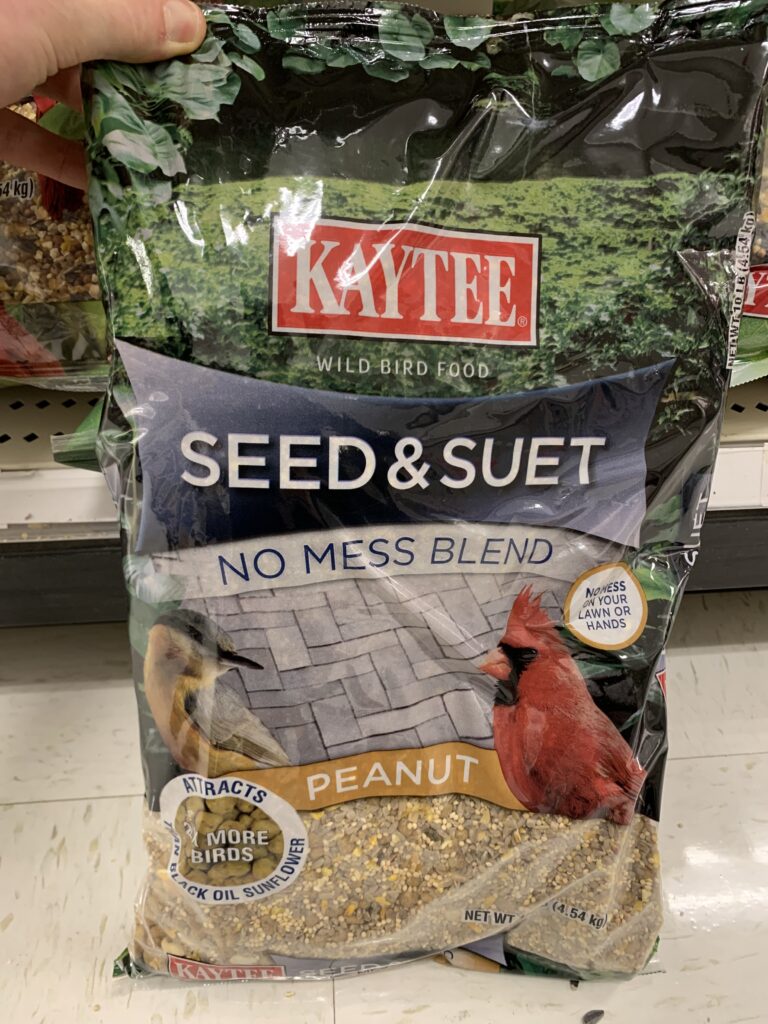 This is very similar to the no-mess blend above, but the addition of suet pellets will also appeal to the Woodpeckers and Nuthatches of the world. This is another great option to draw in a ton of bird species without the mess of regular "shelled" seed. Therefore, I'm a fan!
Target Bird Seed You Shouldn't Buy
The common theme with the bird seeds below is that they have filler ingredients. The main culprit is something called red milo. The birds you likely want visiting your feeders (Cardinals, Blue Jays, Woodpeckers, etc.) won't eat red milo and will usually toss it to the ground, leading to sprouting and rodents. These are usually the cheap bird seeds or they're marked as a "basic blend". Avoid the temptation to save money on these seeds, only to have birds toss most of it aside!
Related Content: The Best Proven Bird Seed at Home Depot (And 3 To Avoid to Save Money)
Kaytee Birders' Blend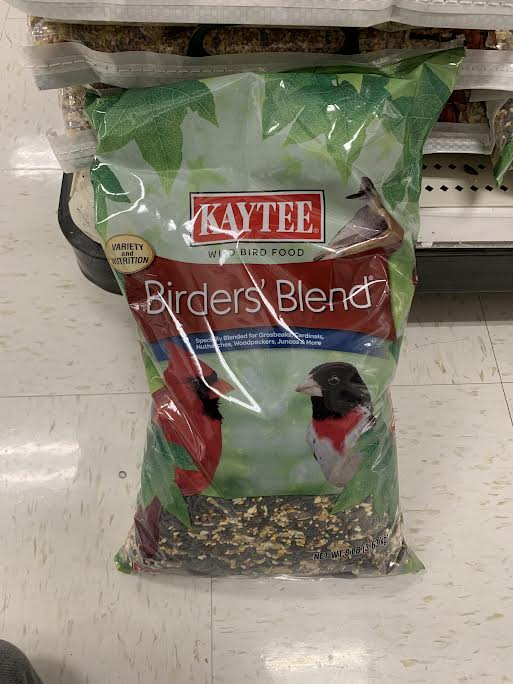 This is probably the least offensive bird seed on the "bad" list. It has a good amount of black oil sunflower…but it has red milo, which puts it in this section. I'm not offended by this one, but there are better choices.
Kaytee Wild Bird Food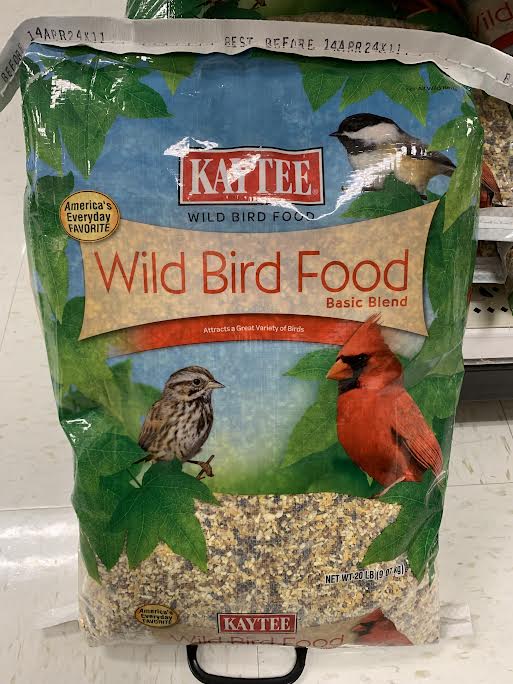 Oh boy…this one is really bad and offends me. This mix is chock full of filler red milo and very little sunflower seed…which is a core ingredient in quality bird seed blends. There's a lot of cracked corn here too. A little goes a long way…too much is just for filler.
Hard pass. The worst that I found.
3. Kaytee Nut and Fruit Mix
Surprised to see this? While this bird seed doesn't have any filler red milo or oats, I haven't had much success with birds liking nut and fruit blends for some reason I can't explain. Beyond my lack of success, this was also significantly more expensive than the other bird seeds I liked at the store. Not a winner in my book!
Wrapping Up
To conclude, when it comes to buying bird seed at Target, it's worth it to choose higher-quality options to bring in the birds that you want to your yard. Going for the cheaper and lower quality options will leave a mess in your yard and will waste money in the long run.