Do you want to start bird feeding and don't know where to start? I hope this article is the starting guide for you. Bird feeding is a rewarding hobby that brings you closer to nature, all while helping our feathered friends! But there are hundreds of different feeders and dozens of varieties of bird feed to pick from. It's easy to get overwhelmed or second-guess your choices if birds don't arrive.
I wanted to make a quick and easy article for how you can draw in the most birds to your yard in the least amount of time, all for a total investment of what should be under $100.
If you follow the steps below, I'm confident you'll start getting a variety of these birds coming to your yard regularly:
Blue Jays
Chickadees
Downy Woodpeckers
Finches
Goldfinches
Grosbeaks
Hairy Woodpeckers
Northern Cardinals
Nuthatches
Pine Siskins
Red-Bellied Woodpeckers
Tufted Titmouse
Sparrows
Warblers
Related Content: What's the best bird seed for Cardinals? Click here!
Step 1. Buy a Hopper Bird Feeder to Start Bird Feeding
A hopper feeder is an awesome choice if you're getting started with bird feeding. A sturdy hopper feeder will be supportive enough for larger birds like cardinals and jays, while also being ideal for other backyard favorites like chickadees, finches, titmice, and nuthatches.
There are several different options for hopper feeders. Here's the one I use below. It's a Bird's Choice Hopper Feeder and it's a favorite for chickadees, nuthatches, and house finches at my apartment.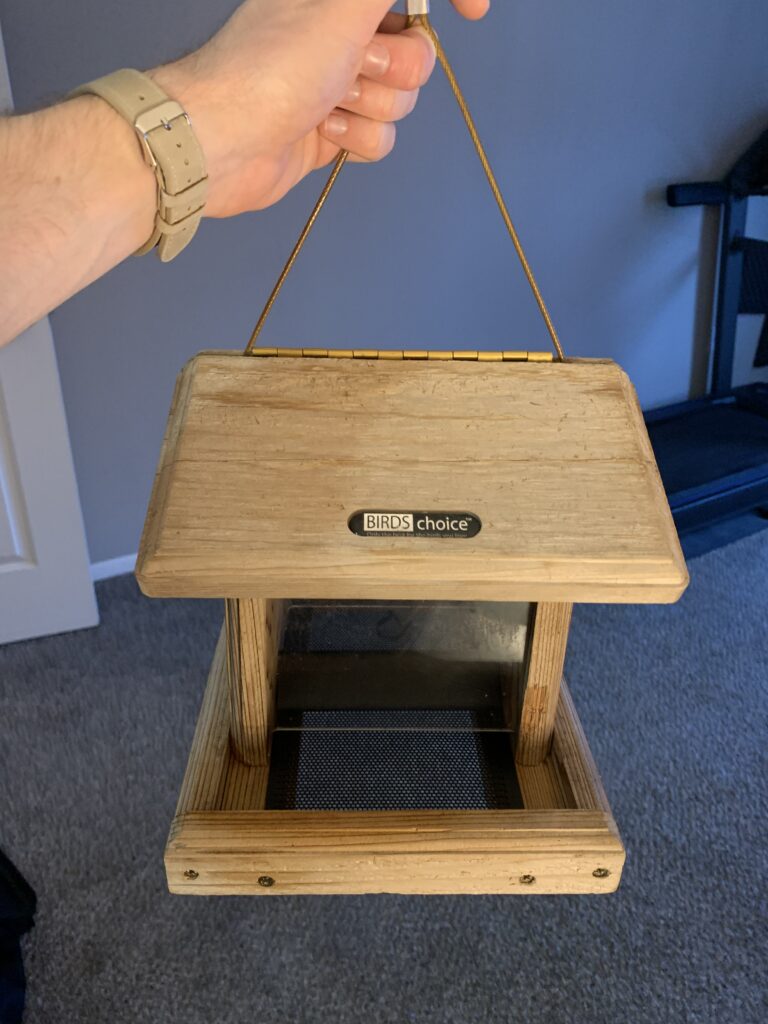 My Birds Choice feeder cost me roughly $55, but there are more economical options. Here's a slightly smaller hopper feeder for $30 (click the picture below to view on Amazon).
Songbird Essentials Small Hopper Feeder, Recycled Plastic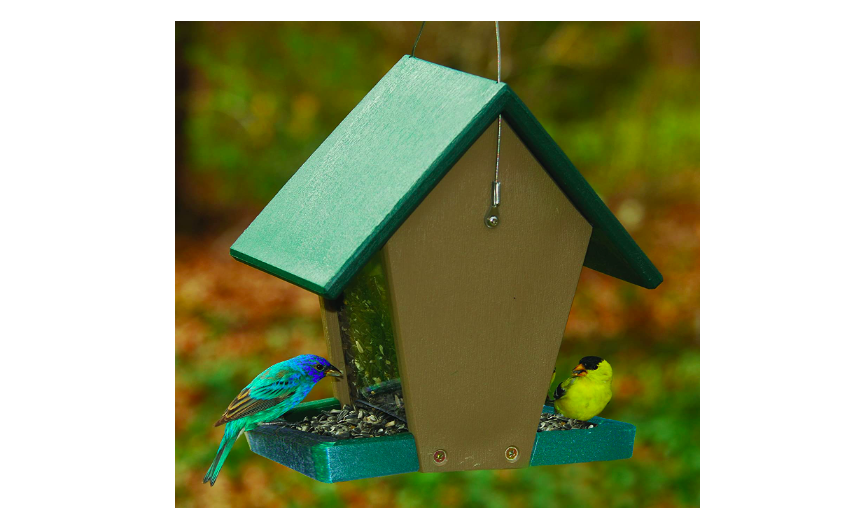 Bonus: You can also skip one of the steps below by investing in a two-for-one hopper feeder that has space for both seed and suet cakes. I've never used one but have heard positive reviews from people who have. Here's an option for purchasing from Amazon below.
Wooden Bird Feeder House with 2 Suet Cages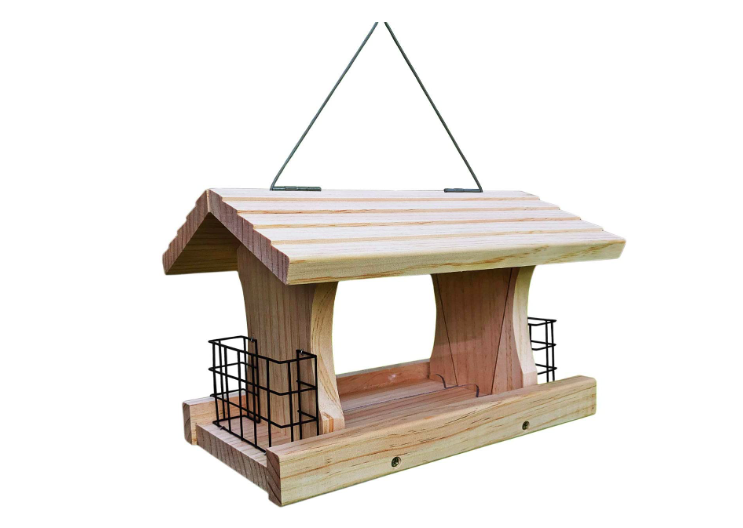 When in doubt, you can also go straight to your local bird store. They will have a variety of hopper feeders you can choose from.
Step 2. Black Oil Sunflower Seed – The Best Food to Start Bird Feeding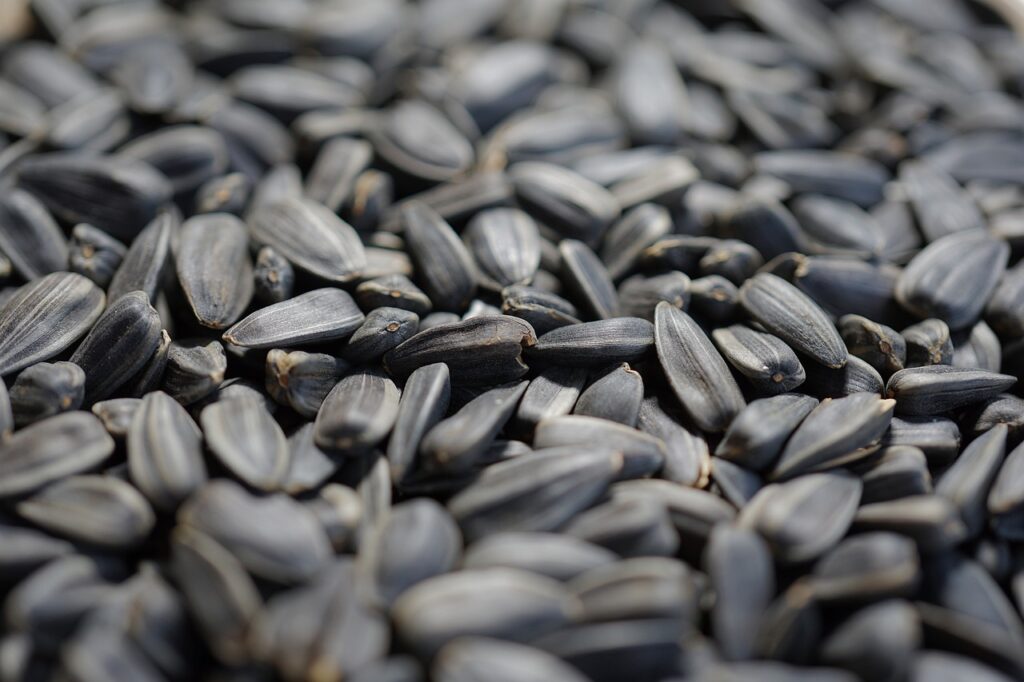 I've said it before and I'll say it again: Black oil sunflower seed is the best bird food you can buy. It's cheap and draws in the biggest variety of birds: Cardinals, chickadees, grosbeaks, finches, jays, titmice, nuthatches, and more love sunflower seed.
Costco has a 30-pound bag of sunflower seed that's usually on sale between $20-$25. I buy that and it lasts for months. You can also find bags of black oil sunflower seed for good deals at your hardware or home supply store.
You can also buy a smaller five-pound bag online.
Related: 5 Time-Tested Ways to Attract Cardinals to Your Bird Feeder
Step 3. Buy a Suet Cage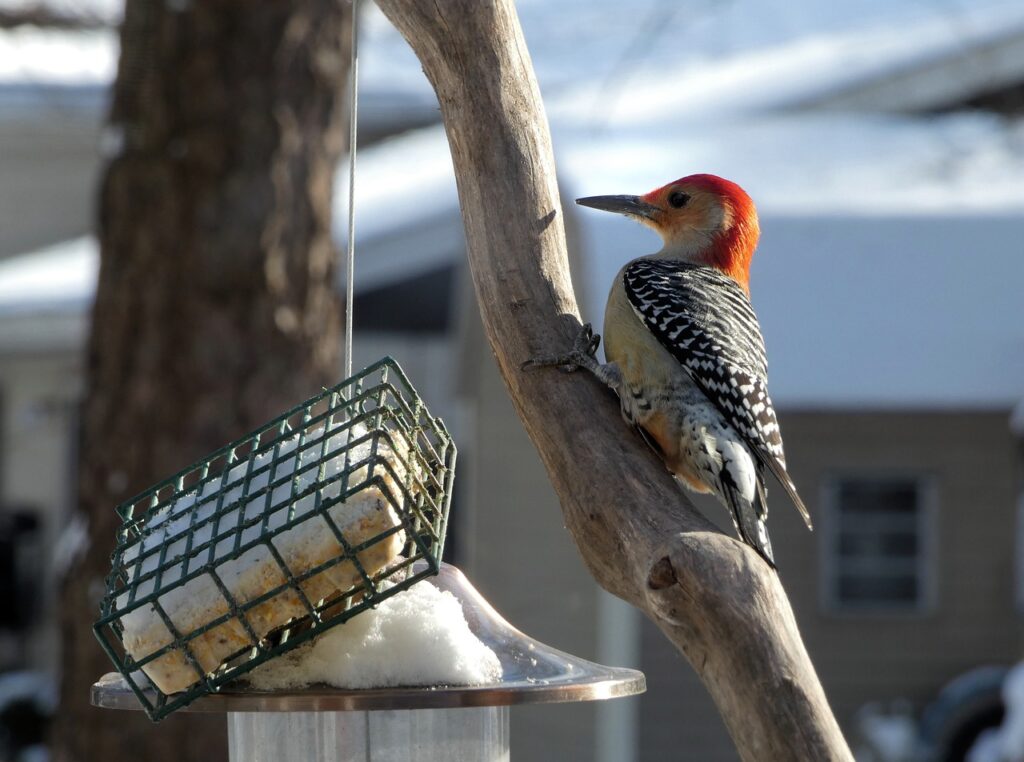 With your hopper feeder set up, you should already be seeing a variety of birds visiting your yard. If that's enough to keep you occupied, you can stop there.
However, if you're looking to easily add woodpeckers to your visiting lineup of birds and give your regular birds a high-fat treat, you should add a suet feeder to your yard. It's such an easy and cheap way to draw in different bird species.
A suet cage will only cost you three bucks. Get one of these to hang next to your hopper feeder.
Related Article: The Definitive Bird Seed Power Rankings
Step 4. Buy a Suet Cake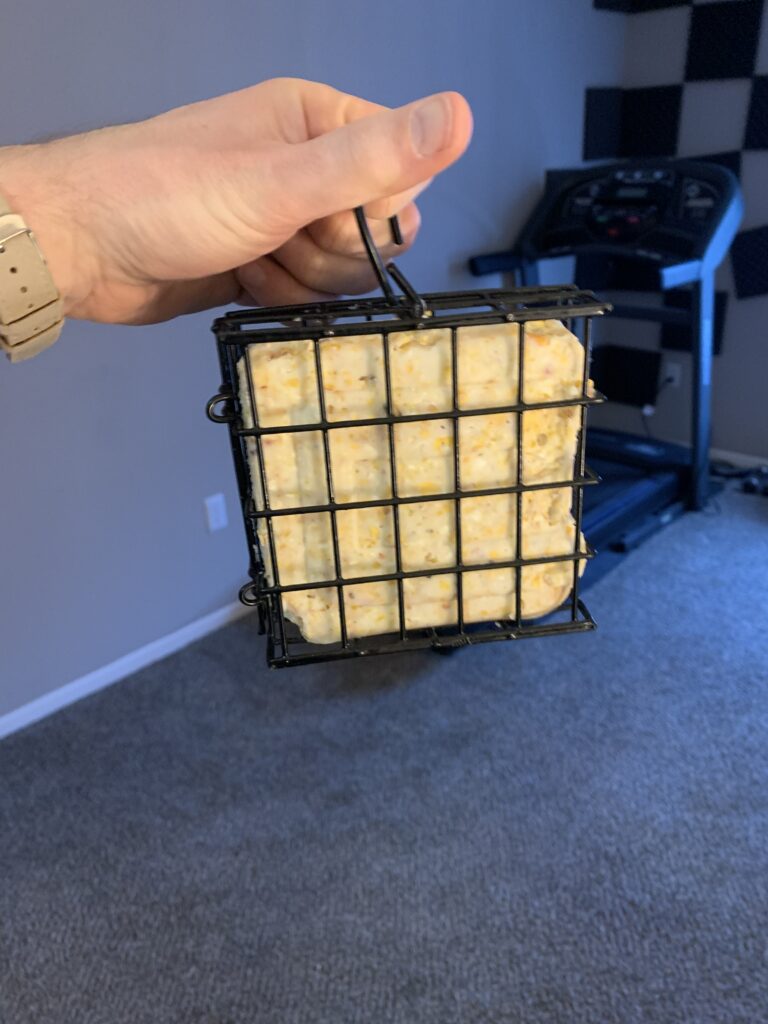 A suet cake, much like the suet cage, is cheap and easy to set up. I find that a suet cake will usually last me several weeks before I need to add in a new one. With the suet, you should start getting some regular visits from woodpeckers when they discover it.
Step 5. Hang Your Feeders!
When it comes to hanging feeders, I use a sturdy outdoor plant hook screwed to the top of my apartment balcony. Simple, cheap, effective. I also don't have access to a yard and this is the option that works best for me.
For a small additional fee you can buy a bird feeder hanger for your deck or a pole to put anywhere in your lawn.
Quick tip: Try to hang feeders somewhat close trees or brush to attract the most birds. At the same time, avoid getting within 8-10 feet of tall trees as squirrels will easily jump from them to your feeding station.
Once you've picked a place to hang your feeders, simply put your hopper feeder and suet cake up. And you're done!
Note: When you hang your feeders out, it will take some time for birds to find them. This could take a few hours…or several weeks! It depends on your location and the types of birds. To increase your chances for success, hang your feeders near trees or shrubs to give birds some comfort and cover near your feeding station. Once birds find your station, chances are that they will come back every day. I've found birds to be habitual. They tend to come around the same time every day.
For visual learners here's a short video summarizing these tips:
I hope you'll find success and draw a ton of birds to your yard following these steps above. Looking to take your station to the next level and draw in even more birds? I recommend you check out my comprehensive guide to common feeder birds to check into their food and feeder preferences.
Leave any questions and comments you have below. Please consider sharing this story or telling a friend about it if it helped you. It means a lot to me!
Want to take the next step and attract hummingbirds to your yard? Click here!
Disclaimer: Some links found on this page might be affiliate links. If you click an affiliate link and make a purchase, I might earn a commission. As an Amazon Associate I earn from qualifying purchases.